Free weekend at Children's Museum celebrates Earth, kids
Free weekend at Children's Museum celebrates Earth, kids
Free Museum admission Saturday and Sunday, April 23-24

Tucson, AZ (April 19, 2022) – Admission to the Children's Museum Tucson is free all weekend as we celebrate the Earth and – our favorite people – kids!
Tucson Earth Day Festival at Children's Museum Tucson, 200 S. 6th Ave., is from 9 am-1 pm on Saturday, April 23. The event spans 6th Avenue, which will be closed to traffic, with exhibitors on both the Museum grounds and in Armory Park. Admission to the Museum is free all day!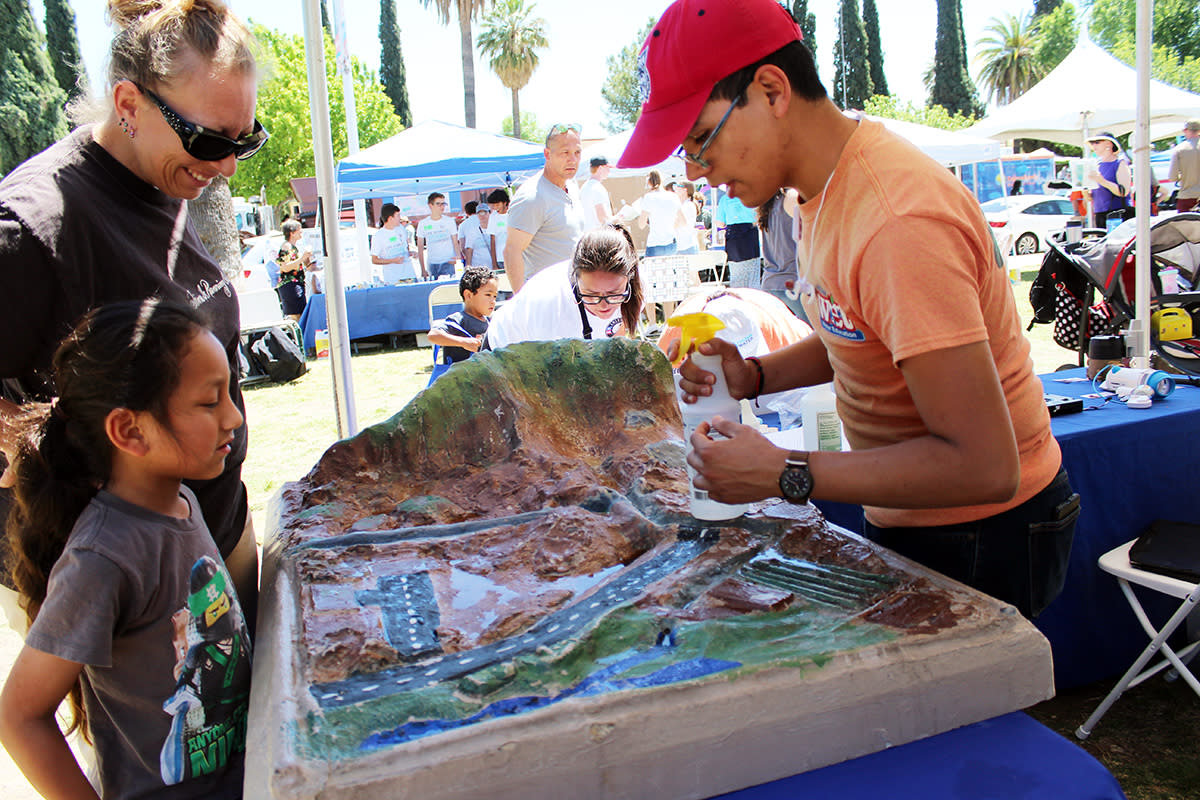 There will be more than 30 exhibitors at Tucson Earth Day Festival offering hands-on activities, demonstrations and information on how live more sustainably. Visitors are encouraged to ride their bikes to the festival and visit Living Streets Alliance for decorations, repairs and free helmets for kids. Meet Smokey Bear, make a recycled toy for your dog or get your hands dirty in the compost. Don't forget to stop by our new CMT photo booth inside the courtyard to share your experience with everyone!
Hungry? We'll have food and drinks from Espressoul coffee, You Sly Dog and Ricuras de Venezuela.
Tucson Earth Day Festival is free to all thanks to our generous sponsors: Arizona Commission on the Arts, Bayer, Central Arizona Project, Geico, Pima Federal Credit Union, Tucson Electric Power and Waste Management.
The fun continues on Sunday, April 24, with Arizona Bilingual News' 11th Annual Children's Day Festival (Dia del Niño) from 10 am-2pm. The festival is taking over the Museum grounds with live music, folklorico, arts & crafts, food trucks and giveaways. The event is free, as is Museum admission all day. For more information on this even visit azbilingual.news/11th-annual-childrens-day-festival/.
The Children's Museum Tucson offers hands-on STEAM-based learning every day with exhibits such as Investigation Station, Imagine It!, Sense of Place, Electri-City and Bodyology. Our exclusive Family Brain Boost, Wee Programs and Discovery Nights give kids and families opportunities to learn and discover in a fun, hands-on way every day of the week.
For more information on the Museum, visit ChildrensMuseumTucson.org.
###