Palo Verde Behavioral Health Names New Chief Executive Officer
NEWS RELEASE
FOR IMMEDIATE RELEASE
Contact: Kimberly Romo
Kimberly.Romo@uhsinc.com (520) 771-5000
Palo Verde Behavioral Health Names New Chief Executive Officer
Tucson, AZ – Sept. 28, 2022 – Palo Verde Behavioral Health is pleased to announce the appointment of Jennifer Stokes, M.Ed., LPC to CEO. In this role, she is responsible to oversee efficient facility operations with a commitment to provide the community with easy access to high-quality inpatient and outpatient mental health services for adolescents and adults.
Stokes joins Palo Verde Behavioral Health from Kindred Behavioral Health where she served as CEO for start-up behavioral health hospitals in Las Vegas and Phoenix as well as enhancing behavioral health services for a hospital in Washington State. Prior to this, she was the CEO for a start-up hospital with New Vista Behavioral Health. Stokes has served in various leadership roles for both inpatient and outpatient and was also previously with UHS as director of operations for a behavioral health hospital in the Phoenix market.
"I am pleased to join the Palo Verde team," said Stokes. "I look forward to carrying on the excellent reputation of the facility in partnership with our leadership team to make the next chapter in Palo Verde's service existence its best!" Stokes also stated, "I am looking forward to providing the community with a full service treatment continuum that includes our step-down process from inpatient to outpatient by utilizing all levels of care for patients to have the premier patient-centered experience. Palo Verde is committed to providing them the treatment they need to be successful and live a better quality of life! Additionally, I am excited to expand our outpatient services to offer additional specialized programs based on community needs," added Stokes.
Stokes earned her Masters of Education degree in Community Counseling Psychology from Loyola University of Chicago. She received her Bachelor of Science degree in Psychology from the University of Wisconsin. She is a Licensed Professional Counselor in the State of Arizona.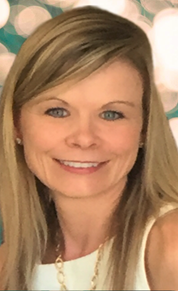 About Palo Verde Behavioral Health
Palo Verde Behavioral Health is an 84-bed psychiatric hospital in Tucson, AZ that offers a continuum of inpatient and outpatient services for adolescents and adults. Our inpatient side consists of three adult units and one adolescent unit. Our robust outpatient department includes a partial hospitalization program (PHP) and intensive outpatient program (IOP) with several tracks for adolescents and adults. Our outpatient department helps patients make progress toward recovery goals in a peer-support setting.
###