R&A CPAs Director of Operations Tavi Meketon Receives SHRM Greater Tucson's Leadership Award for 2022
Tucson, AZ – November 30, 2022 – R&A CPAs, one of the Southern Arizona's leading public accounting and advisory firms, is pleased to announce that Director of Operations Tavi Meketon, MBA, SPHR, PAFM is the recipient of The Society of Human Resource Professionals (SHRM) Greater Tucson's Leadership Award for 2022. The award, presented at SHRM Greater Tucson's recent 'Celebrating Innovation in the Workplace' event, recognizes Tavi's expertise in developing and implementing successful organizational strategies, underscored by her extensive background in human resource management, financial management, operational success, client support, and business development. She holds a master's degree in Leadership and Management as well as certifications in Human Resources and Public Accounting Firm Management.
"All of us at R&A are very proud of Tavi and this outstanding recognition," said R&A CPAs Managing Partner Thomas K. Furrier. "Tavi has made a tremendous impact at R&A over ten years. Especially during a time of change and uncertainty in our industry, Tavi consistently applies her strong leadership skills and experience to ensure that firm goals and strategic objectives are achieved while managing with flexibility, perseverance, and grace. Thank you to SHRM Greater Tucson for honoring Tavi with this richly deserved award."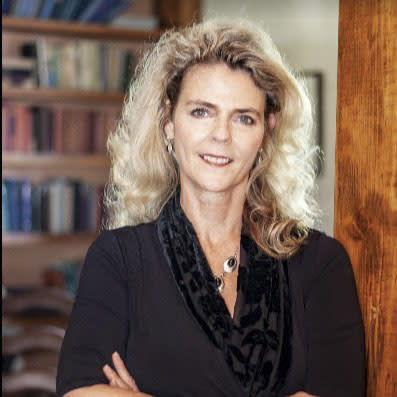 ###
About R&A CPAs
Since its founding in 1942, R&A CPAs, one of the Southwest's largest public accounting and advisory firms, has been committed to helping business and individual clients achieve their financial objectives by aligning strategic solutions with their unique goals. R&A's comprehensive consulting services, depth of experience, and focus on the future have enabled them to be named a Top 500 Firm nationwide by INSIDE Public Accounting, to be recognized by Forbes Magazine as 'Best of Accounting' and 'Best of Tax' for 2021, 2022, and 2023, and to be named 'Best of Accounting' by ClearlyRated for three consecutive years for client satisfaction, one of just forty-eight firms to achieve that distinction. Domestic and international clients turn to R&A as a trusted partner that provides a strategic approach to tax, audit, and a comprehensive array of accounting and advisory services. R&A is committed to providing their clients with the utmost in timely service and responsiveness.
R&A CPAs is an independent member of

RandAcpas.com P: (520) 881-4900 F: (520) 881-1475 4542 E. Camp Lowell Dr., Ste. 100, Tucson, AZ 85712